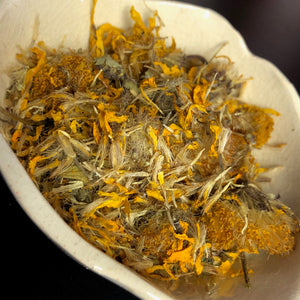 Arnica Flower are used in magic for psychic powers, for protection from spirits and to keep unwanted visitors or deviants away from your home.
By boiling the flowers into a tea and sprinkling it across all door frames and window panes throughout your home or business it can protect from theft.
This listing is for one package of herbs.